From Fukushima Diary
On 4/18/2016, Fukushima city Waterworks Bureau donated 10,000 bottles of their tap water to Kumamoto city.
Kumamoto city is one of the main disaster areas of 2016 Kumamoto earthquakes.
Fukushima tap water is named "Fukushima water" by the city government and obtained "Monde Selection" in 2015 and 2016 for its taste.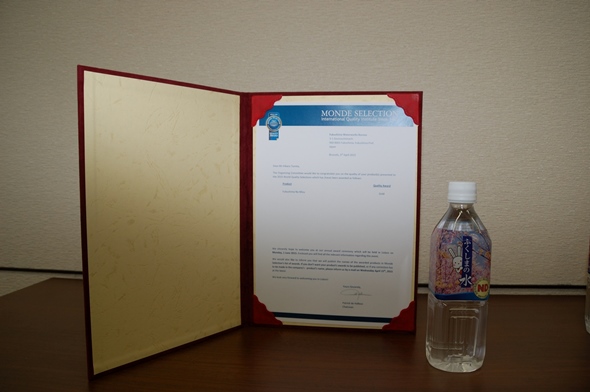 https://www.city.fukushima.fukushima.jp/suidou/?p=15191
https://www.city.fukushima.fukushima.jp/suidou/?p=7982
http://fukushima-diary.com/2016/04/fukushima-city-government-donated-10000-bottles-of-tap-water-to-kumamoto-city/